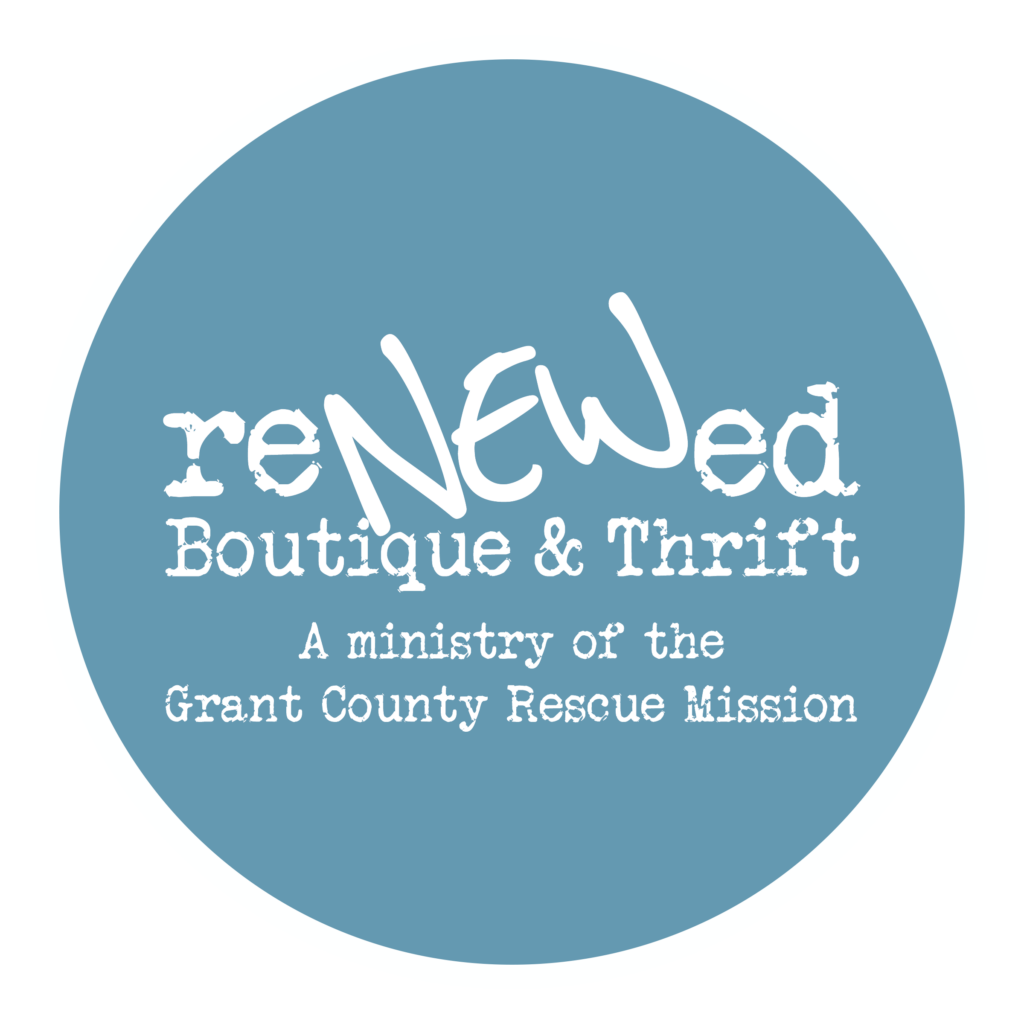 ReNEWed Boutique & Thrift
502 South Adams Street
Marion, Indiana 46953
(765) 664-2501
Tuesday  10:00 AM – 5:00 PM
Wednesday  10:00 AM – 5:00 PM
Thursday  10:00 AM – 5:00 PM
Friday  10:00 AM – 5:00 PM
Saturday  10:00 AM – 5:00 PM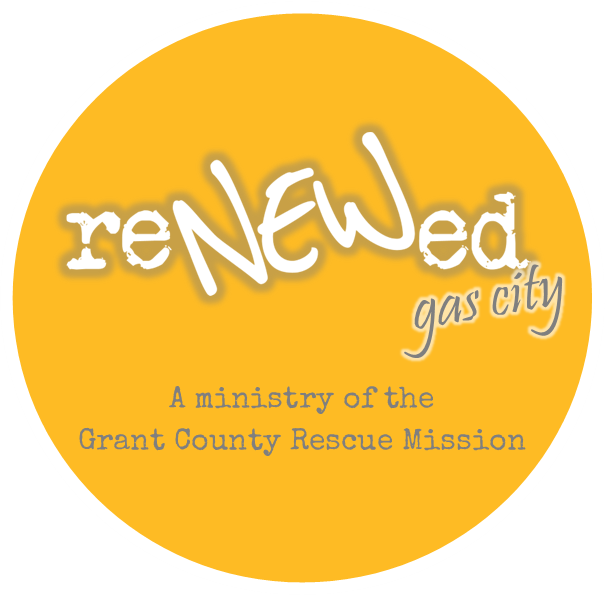 ReNEWed Gas City
202 West Main Street
Gas City, Indiana 46933
(765) 573-5225
Tuesday  10:00 AM – 5:00 PM
Wednesday  10:00 AM – 5:00 PM
Thursday  10:00 AM – 5:00 PM
Friday  10:00 AM – 5:00 PM
Saturday  10:00 AM – 5:00 PM
Our Purpose
Here at ReNEWed Boutique & Thrift and ReNEWed Gas City, your donations are turned into revenue that support the ministries of the Grant County Rescue Mission. Because of your patronage at our two locations, tangible needs are met every day in the Grant County community. In 2020, the Grant County Rescue Mission fed 74,793 nutritious meals to those in need, provided 20,662 nights of shelter to men, women, and children with nowhere else to go, and graduated 12 men from our Life Change recovery program.
3 Ways To Help
SHOP: Get great bargains on clothing, household goods and more.
DONATE GOODS: Items in good usable condition are always welcome.
VOLUNTEER: Help us sort items and stock our inventory!
Donate Goods
We are pleased to accept the following items that are clean and in excellent working order:
Clothing off hangers – men's, women's, children's, accessories
Footwear – shoes, boots, socks
Outerwear – coats, hats, scarves, gloves
Some books, records, CDs and DVDs
House wares – full dish sets, kitchen utensils, lamps, working small appliances
Home decor
Furniture – dressers, tables, chairs, sofas
Domestics – curtains, linen, bedspreads, blankets, etc.
Sporting goods
Bicycles
Modern computer equipment
Appliances that are working and in good condition: washers, dryers, refrigerators, cook stoves, window air conditioners
Games and toys
Power tools
Lawn tools and equipment
Flat-screen TVs and electronics
We are unable to accept the following items:
Clothing on hangers
Box springs and mattresses
Hide-a-bed sofas
Baby beds and bedding
Car seats
Entertainment centers
Any type of building material such as windows, doors, screening, etc.
Paint, household chemicals, insecticides, etc.
Used car parts
Pianos and organs
Tube TVs
Magazines
Sewing patterns
Encyclopedias
VHS tapes
Cassette tapes
Suitcases
Any item we deem unsaleable in our thrift store
ReNEWed